Fiber
Raw Resources - Ark: Survival Evolved
We have updated our site and moved a few things. An updated version of this page is available here:
Fiber is a basic resource in Ark that is used in many crafting and cooking recipes. Especially in the early game you will need large amounts of Fiber. Some Saddles also use Fiber, as well as Thatch and Wood constructs.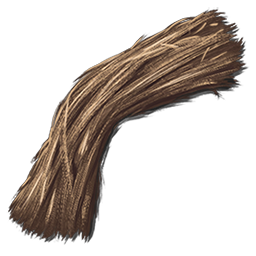 Finding Fiber & Harvesting Fiber
Fiber is all around on most of the Ark. Almost all plants that can be harvested by hand will often provide Fiber. Along with Fiber you'll most likely get a bunch of berries and some seeds. Harvesting these plants with a Metal Sickle is far faster, so you'll want to make one of these as quickly as possible. Do keep in mind that while harvesting plants with a Metal Sickle is a very fast and effective method, you will only get Fiber and nothing else.