Battle Tartare
Rockwell Recipes - Ark: Survival Evolved
We have updated our site and moved a few things. An updated version of this page is available here:
Battle Tartare is one of the more exotic of the Rockwell Recipes in Ark: Survival Evolved. Be warned that while this recipe will provide you with nearly superhuman melee capability, it will also cause you serious harm.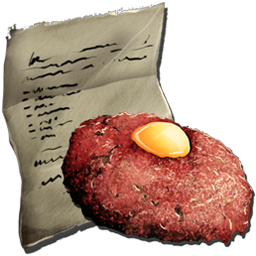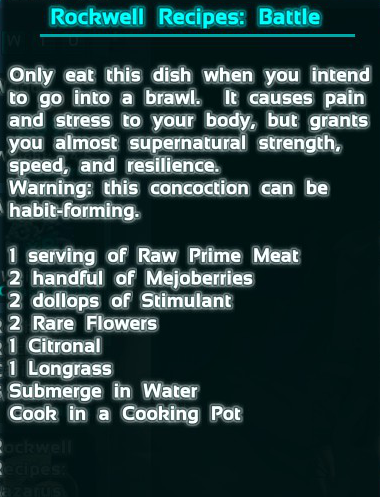 Exact effects of Battle Tartare:

150% increase to melee damage, 50% bonus to movement speed, 15% damage resistance, 15% stamina regen
Warning: 50% increase to food and water consumption and 0.45 hp damage per second (total 90 hp damage)

Lasts 200 seconds.