Calien Soup
Rockwell Recipes - Ark: Survival Evolved
We have updated our site and moved a few things. An updated version of this page is available here:
Calien Soup is on of the Rockwell Recipes in Ark. This soup helps to increase your hypothermic insulation and reduce your water consumption, both of which can be very helpful when exploring the harsher enviroments on The Ark. It provides some protection against heat.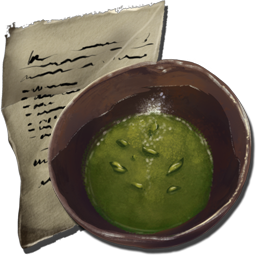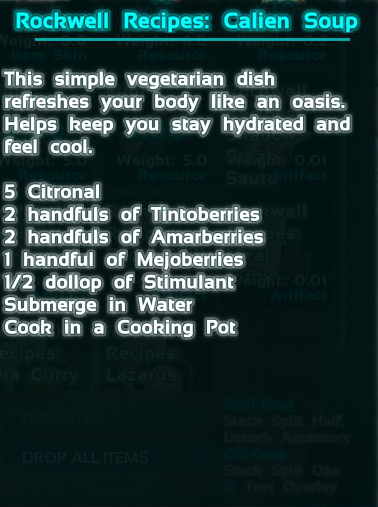 The exact effects of Calien Soup are:

+50 hypothermic insulation and water consumption reduction of 25%
(protection against heat)

These effects last 15 minutes.